Bus services across the Far North of Scotland
Welcome to the Far North Bus services. The Durness Bus LTD is a small company running scheduled services across the far North of Scotland, with routes running between Durness and Lairg, Inverness, Thurso and Lochinver. Please see the Facebook feed for latest updates.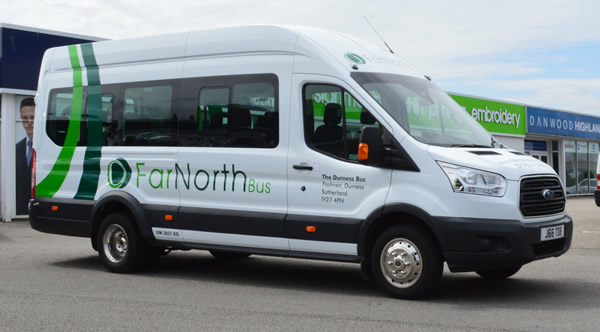 Our buses are now operating at full capacity, booking is no longer essential unless you are travelling with a bicycle. Masks remain compulsory on all public transport and you should not travel if you feel unwell or have any covid symptoms.