Route 800 
This is a schooldays only service between Bettyhill and Reay.
Hailing the Bus – All rural routes require you to hail the vehicle as it approaches you. You do this by standing on the kurb or verge, facing the bus and putting your arm and hand straight out and holding it there till the driver sees you, indicates and brings the vehicle to a stop. Even where there are marked bus stops you should still hail the bus.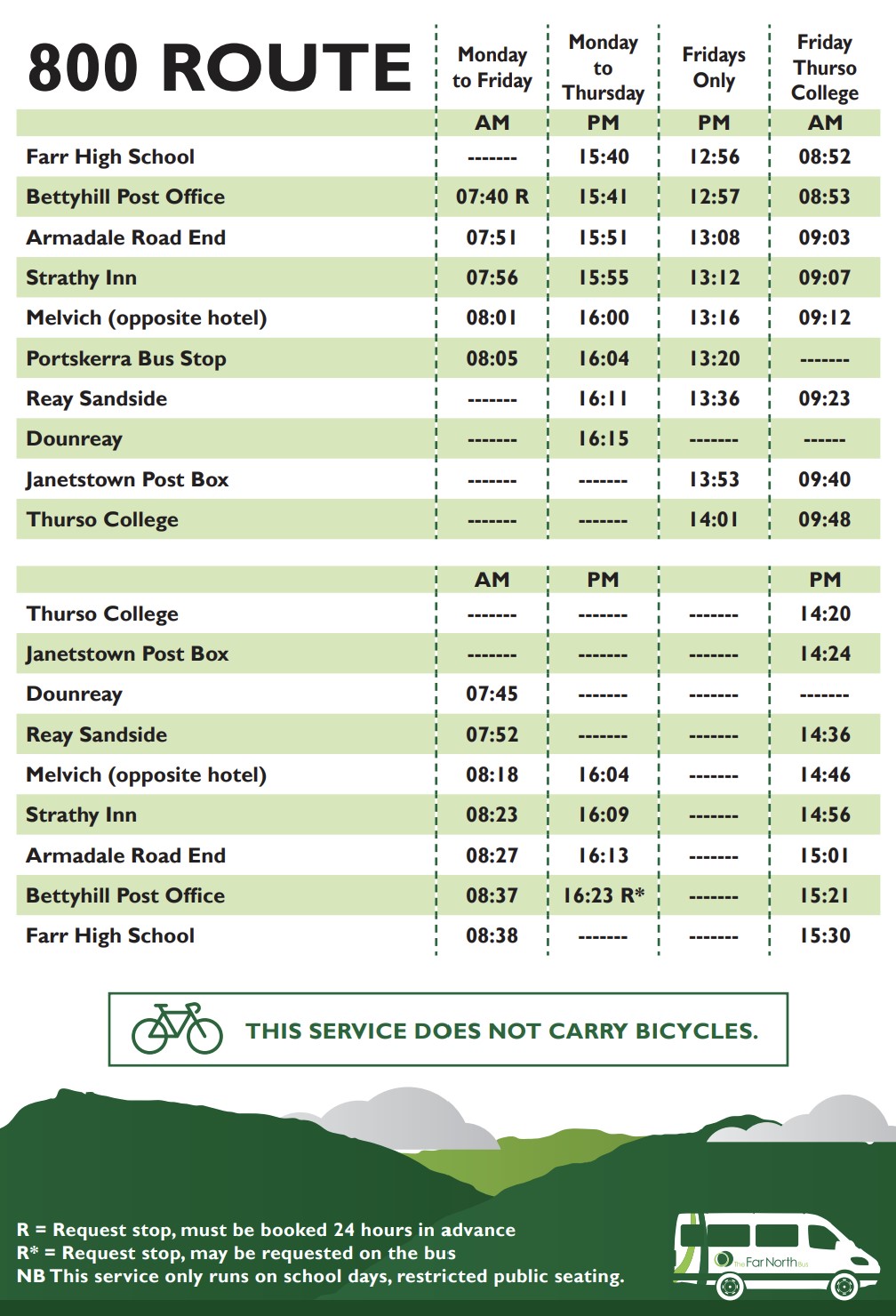 This is a hail and ride service, so will stop anywhere along the route for passengers to alight or disembark – please signal clearly that you require the bus to stop.
Booking is not required on this service.